Tanzania – Kongoni Estate
Region – Oldeani, Karatu District, Manyara Region
Altitude – 1650 masl
Varietal – Kent
Type –  Natural
Medium roasted coffee, full body with a chocolatey finish and fruity notes of wild berries, strawberry and lime
Kongoni Estate located on the outer slopes of the Ngorongoro Crater. This bourbon arabica with bright acidity, full body and delicate fruity flavours is signature of a top natural East African coffee
Read more about this coffee below 
German settlers initially started growing coffee in the area during 1920's. After the Second World War the British Administration consolidated the smaller German owned farms into larger units. Colonel Terence Connor, formerly of the Indian Army named the farm Kongoni and successfully grew coffee and other crops. The farm changed hands late 1960's and today it is owned and managed by Aggarwal family.
Kongoni Estate; which incorporates Kiran Coffee Estate and Kilimani Coffee Estate; is an old coffee estate located on the outer slopes of Ngorongoro Crater. The area is dramatic and wild; Elephants, Buffalo and Lion regularly visit the plantation. The region benefits from a cool climate and the farm is heavily shaded, which allows the coffee to develop slowly. Coffee cherries are harvested once a year during the months of July to February. Great care is taken to ensure only the red, ripe cherries are picked. Harvest is always a very busy time, and it is a time that brings the neighbouring villagers together. To make this natural coffee the cherries are transported to the factory in the centre of the estate for sorting and drying. This Natural coffee was commissioned at the end of the season; this suits both the estate and us; as at the end of the season the really high altitude, slow development coffee is harvested. Naturals take longer to dry down to 12% moisture than Parchment does, the coffee also takes up more space on the drying beds as it need to be spread thinly and it remains on the drying bed for longer. By processing at the end of the season we avoid creating any infrastructure bottle necks on the farm. After drying the coffee is transported to Moshi for milling.
Over the last decade hard work and investment have lifted both the quantity and the quality of the coffee being produced at Kongoni. With processing and drying being managed within the farm the quality of Kongoni's coffee is consistently excellent. The climate, farm biosphere and Kent varietal results in a dense, hard, bourbon arabica whose acidity, body and delicate berry fruity flavours are the signature of a top natural East African coffee.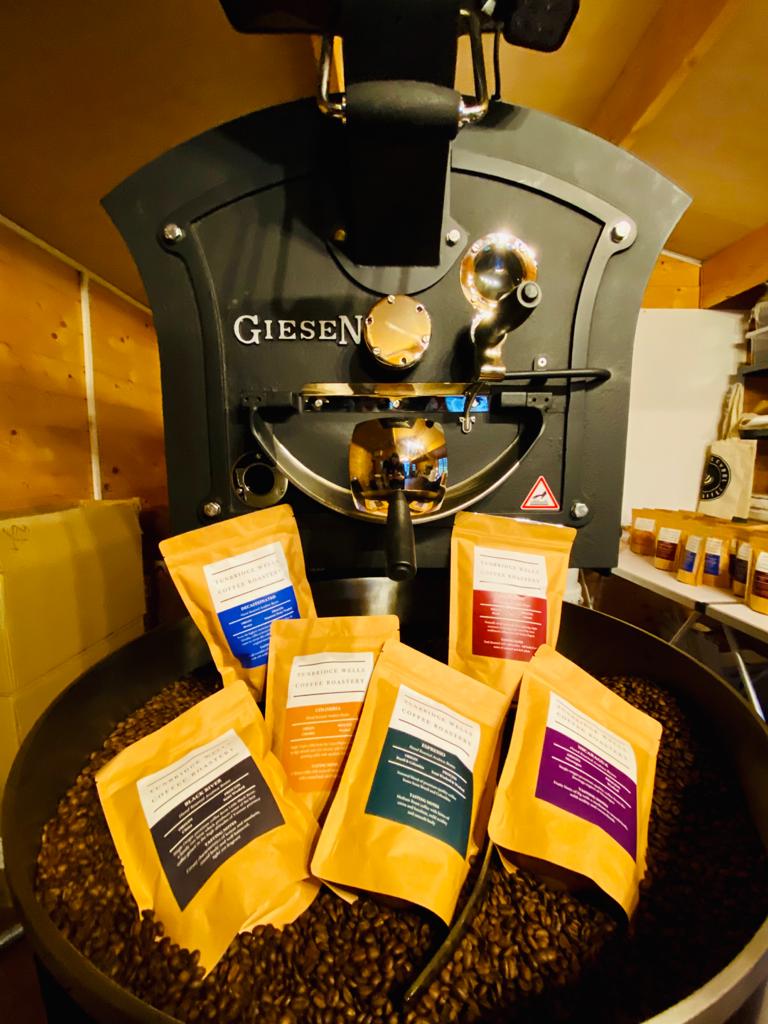 Only logged in customers who have purchased this product may leave a review.